Project Partners
GIST project represents consortium of 6 partners from 6 European countries: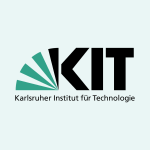 Karlsruhe Institute of Technology
The Karlsruhe Institute of Technology – KIT, was established by the merger of the Forschungszentrum Karlsruhe and the University of Karlsruhe. With more than 6.000 researches and 25.000 students KIT combines the tasks of a German university with those of a research center of the Helmholtz Association in the areas of research, teaching, and innovation. KIT assumes responsibility for contributing to the sustainable solution of the challenges that face the society, industry, and the environment. KIT's research covers the complete range from fundamental research to close-to-industry, applied research and from small research partnerships to long-term large-scale research projects.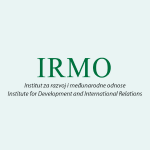 Institute for Development and International Relations
The Institute for Development and International Relations (IRMO) conducts research mainly in the fields of social sciences, especially economics, culture, political science, sociology and other related disciplines.
This public research institute, which carries out theoretical and applied research, has the support of the Croatian Ministry of Science, Education and Sports and has participated in international research projects funded by the EC (FP6, FP7, CARDS, PHARE, TEMPUS, IPA) and other international organisations (WB, OECD, EBRD, NATO, UNDP, UNESCO).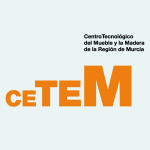 Technological Centre of Furniture and Wood of the Region of Murcia
CETEM is a business association and training centre located in the south east of Spain.Created due to an initiative by private companies from the furniture and habitat sectors of the Region of Murcia, and established in 1995 with the initial support of the regional government, the Spanish Ministry of Industry and the European Union. CETEM is formed by 40 professionals with different backgrounds: engineering, technology transfer, business administration, chemistry, psychology, teaching, design, etc. The scope of experience actively contributes towards the socio-economic development of companies by providing support and promoting processes of technology, innovation and development, such as strategies of competitiveness in the business environment and training programmes.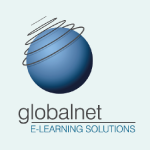 Globalnet sp zoo is an educational institution, a limited-liability company that belongs to the non-formal learning system in Poland and mostly operates in the adult learning field. Their main motto is "To improve is to change; to be perfect is to change often" (Winston Churchil). Under this context and philosophy, the company designs, develops, implements e-learning products and software and provides e-learning solutions and services for business sector and education. It is committed to high quality instructional design and educational new media development, and provides a core deliverable of programs, courses and learning objects for the distance education and e-learning markets.
The company deals with the development of training programs and training materials, implementation of computer systems, designing web pages, e-learning, e-business.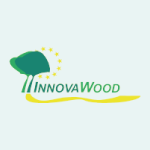 InnovaWood, based in Belgium, is a major European network in the forestry, woodworking and furniture sector. The overall aim is to bring business benefit to the value chain by providing a forum for the member organisations and contribute to the competitive development of Europe's forest-based sector.
The network has 60+ member organisations from 28 countries in Europe and overseas in the field of research, education, training and knowledge transfer that are active in the entire value chain from forestry and wood processing to construction, furniture and bioeconomy. InnovaWood provides a joint professional platform for its members to network and to create new partnerships among themselves and with relevant stakeholder target groups.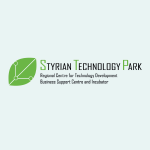 Styrian Technology Park (STP) has been founded in 1994 as the first technology park in Slovenia as a public and non-profit technology, business & research support organization,
based in Podravje region, 2nd largest region of Slovenia (North-Eastern part of Slovenia).
STP, being the Business Support Centre and Accelerator, is focused on provision of comprehensive support for SMEs. Currently, STP is supporting more than 200 SMEs in various sectors.
STP acting as the Regional Centre for Technology Development (RCTR), pursuing technology transfer, technological & innovative research and development sphere among / with
different target groups and topics. Within RCTR, a Technology Hub of North Slovenia has being set up recently. STP Techno LL priority fields of activity are Advanced Technologies, together with KETs, ICT, Creativity and SMEs Innosupport.