GIST Newsletter. Issue 1.
In this first issue of newsletter read about the Erasmus+ project GIST and discover most important skills, knowledges and competences of the Facilitator for Bionic Transformation. When technology and skills are combined, the impact can be next level!
Register for this newsletter to be updated on the outcomes, results and events offered by GIST in 2022 – 2023.
Subscribe to GIST newsletter
What is GIST about?
GIST: Fostering digitalisation and bionic transformation of SMEs through the development of a novel and innovative training material for overcoming COVID-19 crisis started in June 2020 and involves 6 partners from 6 European countries (Germany, Spain, Croatia, Slovenia, Poland and Belgium). It is coordinated by the Karlsruhe Institute of Technology (KIT), Germany.
The project is funded under the Erasmus+ Key Action 2 Strategic Partnership for Innovation and Exchange of Good Practices.
The main objective of the GIST project is to develop and implement an innovative training material for SMEs, which will provide them the basic competences to reach a "bionic status".
Under this context, GIST will strengthen those key skills and competences through the development of a novel training e-course to achieve the basic competences for SMEs to reach the status of bionic enterprise.
What is a bionic company?
Bionic is a company which is capable of combining technological aspects, human creativity, transversal and leadership skills to achieve more productive operations and greater innovation.
Bionic may sound very futuristic, however bionic companies can also be found in traditional industries (like furniture industry). These companies are complementing their successful business processes with far-reaching digital transformations to reposition their competitive capabilities for a bionic future.
What skills and competences the furniture and wood industry need today?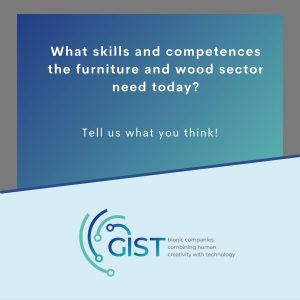 The work in All Hands on Deck is organized around three major  Intellectual Outputs. One the key outputs on the project is Key study on current skills, knowledge and qualifications regarding digitalisation (Intellectual Output 1).
We asked more than 70 furniture companies and experts, how familiar they are with 4.0. technologies, which technologies they already use and what skills and competences the furniture and wood industry needs today?
Responses slightly vary across SMEs and students, but the conclusions have a lot in common. The most important technologies according to SMEs are robotics, 3D printing and custom manufacturing, followed by cloud services and augmented reality and virtual reality.
The report is available in English, with short summary in Spanish, French, German, Croatian, Polish and Slovenian.
Download the report
What is the project team up to?
On February 1, 2022, the 2nd transnational meeting of the GIST project took place as an online meeting due to the COVID-19 emergency.
The main objective of the meeting was to revise what has been produced in the IO1 and to move on to the planning of next activities focusing on definition of training path and development of content for the Joint Curriculum (IO2).
We also started to work on the IO3: Collaborative platform and verification action and discussed the possible formats of learning materials to be fed into the platform.
Next meeting will take place in June 2022 and will include the Learning, Teaching and Training Workshop and several visits to key innovative cases in Slovenia.
Read more
Industry news
To be competitive and resilient in the future, companies need to learn how to translate their digital strategy into outcomes – learn what the 2021 Digital Acceleration Index Survey says about bionic companies. They show that the world's most digitally mature companies lead all others in value creation. What is interesting for the GIST project is that bionic companies that blend new technology with human capabilities – outperformed digital laggards in terms of revenue, growth, enterprise value and ROI in digital projects. The Survey covers 2,300 companies across 10 industries.
Find out what bionic companies focus on and other findings from the survey here.
Project member of the day
Now, when we have introduced you to the key objectives of the GIST project, we want to present to you all 6 project partners, from 6 different countries of Europe, and the teams who are working to meet these objectives.
Please meet the Project Coordinator Karlsruhe Institute of Technology (KIT) – Germany
The Karlsruhe Institute of Technology – KIT, was established by the merger of the Forschungszentrum Karlsruhe and the University of Karlsruhe. With more than 6.000 researches and 25.000 students KIT combines the tasks of a German university with those of a research center of the Helmholtz Association in the areas of research, teaching, and innovation. KIT assumes responsibility for contributing to the sustainable solution of the challenges that face the society, industry, and the environment. KIT's research covers the complete range from fundamental research to close-to-industry, applied research and from small research partnerships to long-term large-scale research projects.
Get connected with us & check out our resources!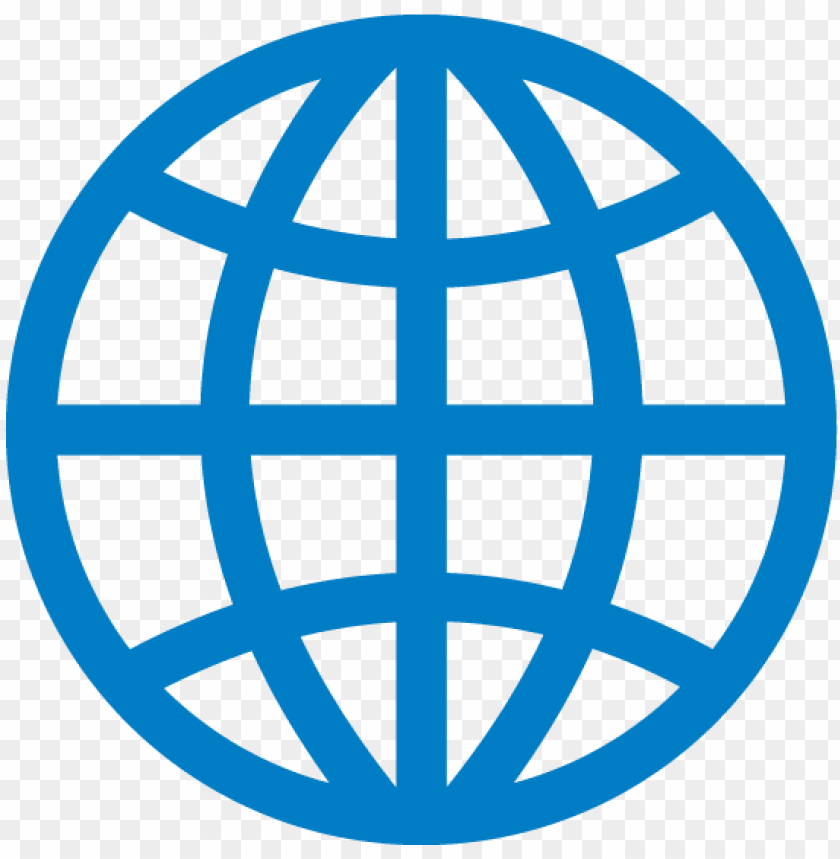 gist-project.eu
Register for this newsletter to be updated on the outcomes, results and events offered by GIST in 2022 – 2023.
Subscribe to GIST newsletter